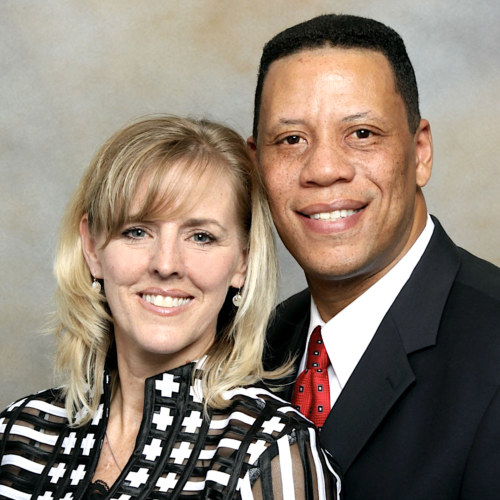 Greg and Julie Alexander
Several years ago, Greg and Julie Alexander were at a point where they concluded that a divorce was the only way out of what they thought to be a troubled marriage. Living a life based on the things that society says are important took them spiraling downward until they hit rock-bottom. A dear priest guided them back to the truths of the Catholic Church and as they begin to learn those truths and incorporate them into their lives; they were able to restore the love that they once had for each other.
After miraculously returning from the brink of divorce by inviting God back into their relationship, Greg and Julie began working on what is now known as The Alexander House, a non-profit apostolate dedicated to proclaiming the beauty, goodness, and truth of marriage. Their revolutionary Marriage Works N-HIM™ process is consistent with Roman Catholic Church teachings and traditional family values and virtues, and has helped hundreds of couples return to happy and joy-filled marriages.
Greg obtained a bachelor's degree in photo-communication from St. Edward's University in Austin, Texas, and Julie studied business, also at St. Edward's University. They both have experience in sales and marketing. The Alexanders spent two and half years as Coordinators of the Family Life Office in the Diocese of Austin and a year and a half as House Parents at a maternity home in Georgetown, Texas. However, their greatest learning experience has come through their relationship with one another and their children.
Greg and Julie have been trained in coaching and numerous marriage and parenting education courses and together they bring a passion for helping individuals and couples be the best they can be. As speakers, they bring church teaching coupled with their own marriage and family experience and present it in a practical and energizing way. Together they have presented numerous workshops and talks around the nation and these events have provided individuals and couples with tremendous hope and encouragement in their existing and potential marriages.